The Recipe to His Success
Ernest Belmore is no stranger to food. The classically trained French chef is a veteran of the restaurant business, and has successfully grown the local favorite BuzzBrews into a buzz-worthy Dallas staple. But while his culinary creations are undoubtedly delicious, the secret sauce to his success won't be found in any kitchen cupboard.
"We maximize our team," Belmore says. "By investing in our people and building everyone forward, we maximize retention and minimize turnover."
In other words, the successful restauranteur has built an environment where his talented team buys into the BuzzBrews culture–and stays for the long haul. In fact, that may be the main reason why BuzzBrews is here for the long haul.
"We maximize our team," Belmore says. "By investing in our people and building everyone forward, we maximize retention and minimize turnover."
Belmore founded the first BuzzBrews–the location off 75 and Fitzhugh–in 2005. His initial motivation was to create a restaurant where healthy, affordable and tasty were all synonymous. "I wanted to do something more in tune with the health movement," he says. But as the project evolved, so did his vision. Belmore liked the idea of a healthy diner–a restaurant that was a throwback to the middle America eateries of yesteryear, with a health-conscious twist.
"Diners have always been social centers," he remarks, "but they're known as greasy spoon establishments. So BuzzBrews is a throwback and a futuristic spin on this classic restaurant."
Each location has its own identity–and a bevy of creatively named dishes. Dishes like the How Now, Green Cow and Simple Simon Says have Dallas denizens talking. For the chef, these kitschy dishes are all about entertaining the audience while pleasing their palate.
"We're serious about what we do, but we're also serious about not taking ourselves too seriously."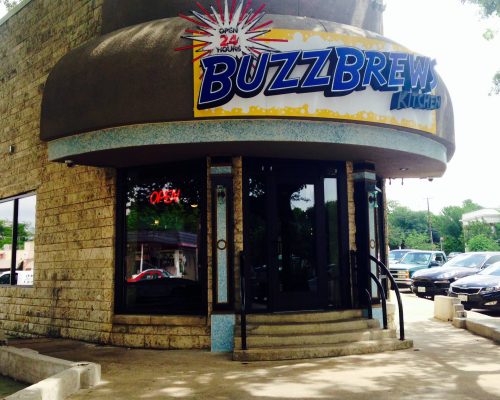 Despite his savvy as a seasoned chef and business owner, Belmore doesn't think he is in the food biz.
"We're in the neighborhood business, not the restaurant business," he says, proudly. He sees each restaurant as an opportunity to enhance the community, and each new team member as an opportunity to grow the community within the BuzzBrews name. It's that community mentality that has allowed Belmore to maintain the same level of superior service to their customers even as BuzzBrews has added four new locations. It helps that he also has a superior team–a team that has allowed him to manage all five operations and still have time for his family.
"We employ about 150 people across our five restaurants, and even though I work at all five locations, I'm only working 50 to 60 hours a week," he says. "That's a testament to our team, some of whom I've known for over 20 years."
Belmore attributes a lot of his success to the supportive, fun-loving environment fostered in each BuzzBrews location. He decreases turnover by building a culture where these employees feel valued. He also receives ample help from his wife, who helps him manage the business operation.
"She helps take the burden off of me in a big way," he says. "We like to say we're mom and pop meets corporate. The diner side is mom and pop; the corporate side is that tightened down operation.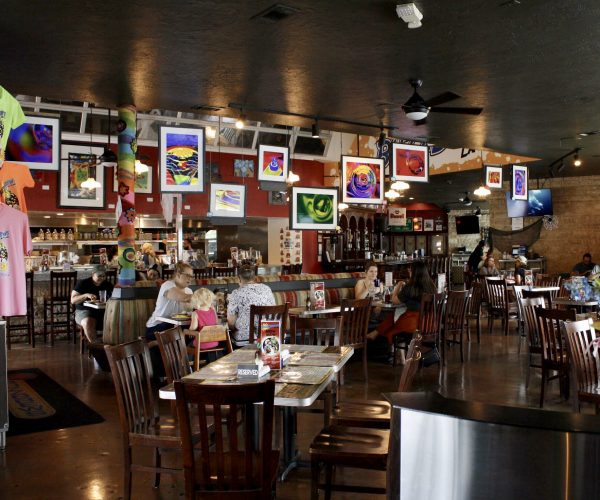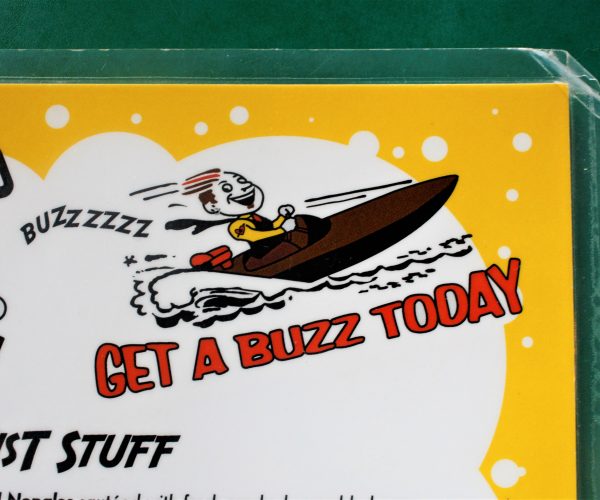 Belmore will continue to rely on his talented team–and the culas BuzzBrews expands further into Dallas and beyond.
"With any new location, we're going to bring the flavor of Dallas to the suburbs, as opposed to identifying the flavor of the suburbs for them."
Put simply, he'll be bringing his "neighborhood business" style to a neighborhood near you.